英國QuercusBooks電子書出版集團有英國的馬克·史密斯於2004年創辦的電子書籍出版集團,尤其是他們的書籍封面設計非常有特色,電子書質量優秀廣受歡迎。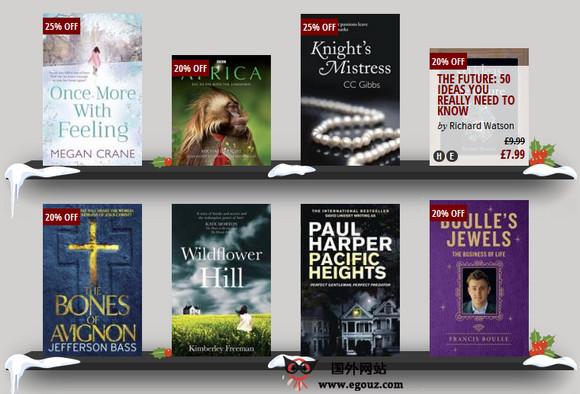 從英國的多塞特街的一間小辦公室開始,該公司迅速擴大,前期主要做有關於宇宙和演講類的書籍,暢銷世界,由此走上了高速發展之路。
Quercus Publishing Plc was established by Mark Smith (now Chief Executive) and Wayne Davies (now Executive Director – Digital) in May 2004. The Directors had previously worked together at the Orion Publishing Group.
Starting out in a small office in Dorset Street, London, the company quickly expanded, producing best sellers with each of its first two titles, Universe and Speeches that Changed the World. These titles have now generated sales of approximately 250,000 and 800,000 copies respectively, and both continue to sell strongly around the world.
Quercus relocated to new offices in Bloomsbury Square, close to the British Museum. Both the company and its list continued to grow – the 6 titles published in 2005 were joined by over 50 new books in 2006. At the same time, the Quercus team also expanded, from just 6 staff to over 20. Publishing highlights included the launch of an exciting crime fiction list, focussing on major authors such as Joseph Wambaugh, Peter Temple and Thomas H. Cook, and the introduction of a large-format illustrated list, featuring titles such as Cosmos, Complete Earth and New Worlds.
In July 2006 Quercus made its debut appearance on the UK bestseller lists with Peter Temple's The Broken Shore, and by October the Company had been listed on PLUS Markets (now known as ICAP Securities & Derivatives Exchange Limited) attracting new levels of investment and ensuring a strong financial platform for future development.
2007 began with our first major literary prize, for Stef Penney's The Tenderness of Wolves. It not only won the Costa Best First Novel Award, but was ultimately named as victor in the overall Book of the Year category. We were also pleased to be unveiled as one of three finalists at the Fast Growth Business Awards 2007, in the 'PLUS New Company of the Year' category.
In 2008, under our MacLehose Press imprint, we published Stieg Larsson's The Girl with the Dragon Tattoo, which won a Galaxy British Book Award. In 2009 the book's sequel, The Girl Who Played with Fire, became the company's first number one bestseller. It was the first translated title to top the UK hardback fiction chart – a landmark in British publishing history.
2009 also saw Quercus develop the breadth of our crime, thriller and women's fiction lists and throughout the year we concentrated on building the careers of relatively new voices and debuts, in addition to enhancing the success of former bestselling authors like Philip Kerr. Authors such as Elly Griffiths, Shona MacLean and Michelle Moran all launched successfully and have bright careers ahead.
The Children's list developed into a small, boutique and high quality selection of the very best of 9+ fiction with the Strange Angels series, the Magic Thief series and Bernard Beckett's Genesis notable successes. Manfred the Baddie by John Fardell, our sole illustrated picture book, won the 2009 Royal Mail Award.